HERE YOU CAN SEARCH ALL HYPNOSIS DOWNLOADS & CD'S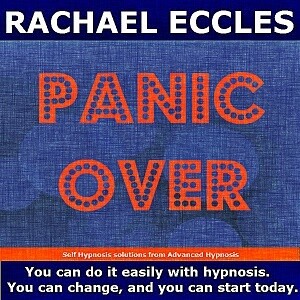 Panic Over: Stop Panic Attacks, Treatment for Anxiety Attacks, Hypnotherapy Hypnosis Download or CD
SKU 00231
Product Details
HYPNOSIS FOR PANIC ATTACKS

This Hypnosis download or CD can help you to stop panic attacks and reduce anxiety levels. The Panic Over Hypnosis can develop in you:

★ An Wonderful sense of calm
★ Inner strength - you can handle challenging situations calmly and confidently
★ Noticeable results

Hypnosis is effective in programming your mind to change habits in the way you think and react. This hypnosis can make change easy and effective, allowing you a sense of calm, peace and strength. With continued use you find that you feel more relaxed, less anxious, and you accept what you cannot change and take control of what you can, because of this you worry less, you feel more confident and positive and the frequency of panic attacks will reduce. You stop being afraid of panic attacks and consequently you take control and they will reduce and gradually stop.

This hypnosis will guide you into a deeply relaxed state, and develop an easy and strong feeling of inner strength, you feel calm, free of anxiety, less afraid of panic attacks and therefore more in control. As you listen and become deeply relaxed and receptive, you absorb the hypnotic suggestions that create a lasting positive feeling for you. You feel refreshed and alert afterwards.

Do not use while driving, operating machinery. If you have a medical condition, schizophrenia or a heart condition, consult a physician before use.
Save this product for later