HERE YOU CAN SEARCH ALL HYPNOSIS DOWNLOADS & CD'S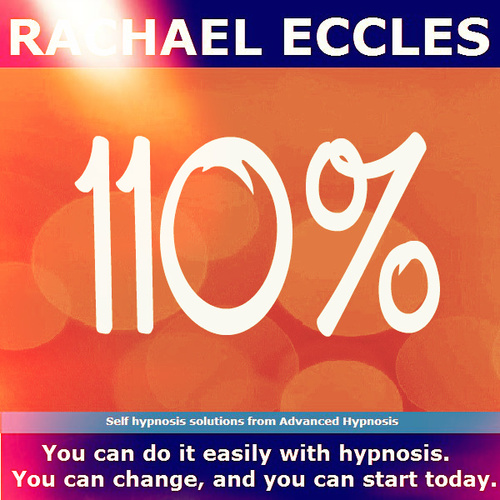 Motivation, Motivational Hypnotherapy Meditation Hypnosis CD
SKU 00234
Product Details
Meditation Hypnosis

110%: Develop your work ethic & reap the rewards Self Hypnosis CD

Do you want ultimate motivation?

Do you want to feel at your best all the time - focused, driven & full of self belief?

If so, then this hypnosis download is designed for you. You can feel like the ultimate you when you are giving it 110%, you are totally focused, goals are clear and defined and you move toward them confidently, consistently and easily. You maintain a positive mindset, you expect great results because you put the effort in.

It feels fantastic to be like this and you ensure that you keep yourself in good health too, getting enough sleep, eating healthy food, taking exercise, you do this because giving it 110% means being at your best, your optimum performance in everything you do. This self hypnosis recording will input suggestions into your subconscious mind, to get you feeling and behaving like this. It happens over time as you listen to the recording for 15 - 21 days and you see and feel the difference more and more each day.

Includes 3 tracks

Also available as an instant download
Save this product for later