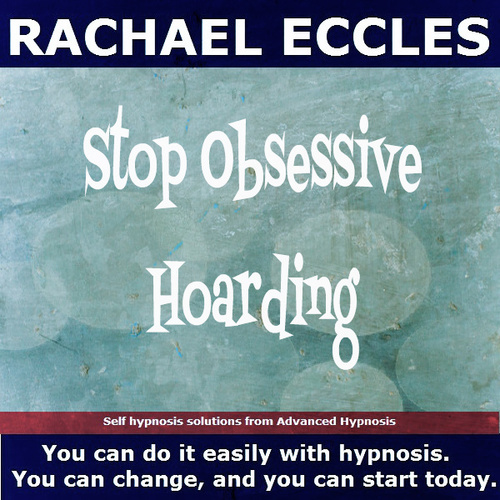 Stop Obsessive Hoarding, Self Hypnosis 2 track Hypnotherapy CD
SKU 00226CD
Product Details
Are you a hoarder?

Is your hoarding having a negative impact on your day to day life?

Wouldn't it be wonderful to take control and get rid of things you know you don't need?


This self hypnosis CD is designed for you. To help you get to the point where you can just throw certain things away with ease, things like junk mail, old clothes and things that are broken in particular - these things are your starting point and they become easy to get rid of. This recording is designed for you to take a starting point of control day to day, and also helps you develop a new mental attitude to tackling the rest of the clutter you need to get rid of. The suggestions are designed to break the old patterns and introduce a new way of thinking where it is easier to throw away certain things and progress becomes achievable

You should start to see results within 3 weeks, in most cases much earlier. For some people the effects happen very rapidly indeed.

As a hoarder you probably know that the condition is graded in severity, if your hoarding tendencies involve keeping animals then you need to seek professional advice, this mp3 is designed for levels 1 and 2. Level 3's should seek advice from their healthcare adviser as to whether this CD is suitable for them.
Includes two tracks

Save this product for later