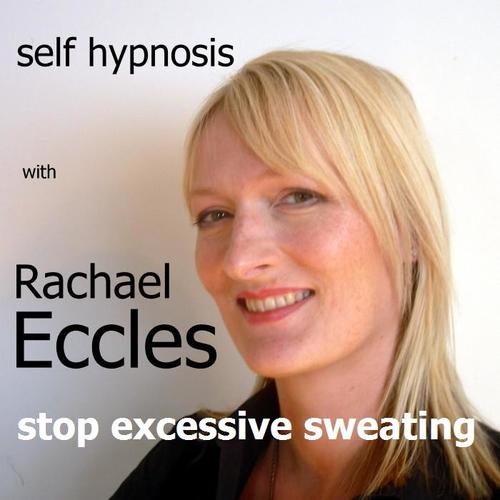 Stop Excessive Sweating, Perspiration problem, Self Hypnosis hypnotherapy CD
SKU 00005CD
Product Details
stop excessive sweating hypnosis CD
Self hypnosis CD by professional hypnotist, Rachael Eccles: Stop Excessive Sweating


Do you feel that you perspire more than you should?

Do you find that your anxiety about sweating is restricting your life and your confidence?

Would you like to feel in control relaxed and confident without excessive sweating spoiling things?


This self hypnosis recording will allow you to take control and overcome those nervous reactions. Suggestions about your body being in equilibrium rather than over-sensitive allows you to be just as physically relaxed as you need to be, just as emotionally calm as you want to feel. You will be able to feel so much more comfortable and consequently you will perspire less. Whether it is general perspiration from your body or specific areas such as your hands this recording can help ease the anxiety side of the problem and in many cases this will result in less perspiration because you feel calm relaxed and in control. The hypnosis session guides you into a relaxed state and inputs positive suggestions that allow your subconscious mind to make it easy for you to be more relaxed to focus instead on what you are doing, on what is going on around you and thinking far less about whether you might sweat. The recording lasts around 25 minutes so it is practical to use on a regular basis. You should start to see results within 3 weeks, in most cases much, much earlier. For some people the effects happen very rapidly indeed.


Wouldn't it feel good to enjoy life, free of unnecessary worry?

Wouldn't it be great to overcome this problem, to feel relaxed, calm and confident?

Save this product for later