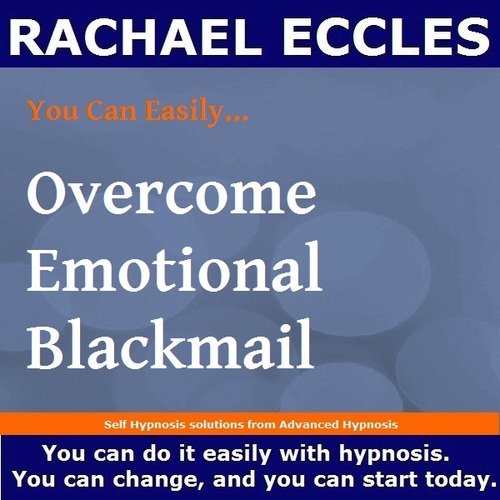 Overcome Emotional Blackmail, 3 track Self Hypnosis CD
SKU 00185CD
Product Details
Do you give in to peoples demands and let them emotionally blackmail you?
Do you often find certain people make you feel guilty or obligated?
Would you like to feel more in control of your life?


This self hypnosis recording is designed to help people who are the victims of emotional blackmail. This is a common problem which can be difficult to handle because you can't make other people change their behavior, if it is in their nature to manipulate people they probably will continue to do so in any case. The only way to overcome emotional blackmail and take control of your life is to change the way you react to the people/person that is trying to control you. This self hypnosis recording will guide you into a relaxed state and remind your subconscious mind that you are important, what you want is important and that it is alright to say "no" sometimes. You will be guided through a process of relaxation and positive suggestion as well as visualization where you can begin to identify with this new way of reacting. Taking time to think, remembering that you do not have to give an immediate response to these people. Use this recording daily for 3 - 4 weeks and then as and when required and in time you will, all being well, notice it becomes easier to say no, easier to make the decisions and choices that are in your best interests.


Imagine how good it would feel to take control and say "no" when it is appropriate.

Wouldn't it be wonderful to put your needs first for a change?

Imagine the boost to your self esteem, when you finally take control and stop letting other people push you around.

Includes 3 tracks

Save this product for later