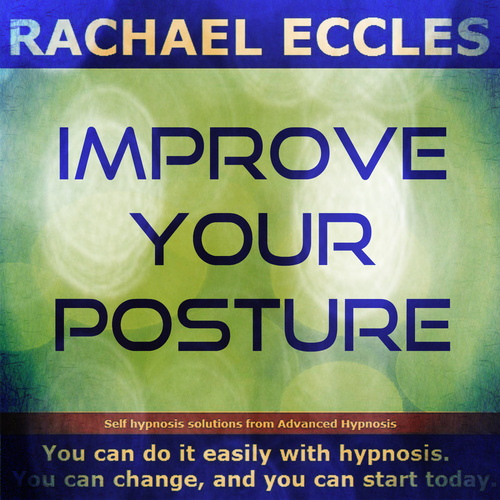 Improve Your Posture, Better Posture, Hypnotherapy Self Hypnosis CD
SKU 00319CD
Product Details
Improve Your Posture

Improve your posture automatically and effortlessly with self hypnosis. Much of good posture is about remembering to put the new practices into action, and being able to let go of bad old habits, this is where hypnosis comes in, it can help you to let go of the old incorrect muscle memory and bring in the new.
All you need to do is listen to the CD, take half an hour for you, let yourself drift into a beautifully relaxed day-dreamy state, where your subconscious mind begins to listen. The positive suggestions can take an effect upon you as you let the words wash over you. When you awaken you feel focused, able to remember to sit up straight to stand up correctly, shoulders back, body aligned, head up. The changes become automatic as you remember the new way, and automatically let go of the old habits. You feel the difference, not just physically but mentally too, and you can enjoy the positive confidence boosting effects, as well as excellent posture.
Save this product for later