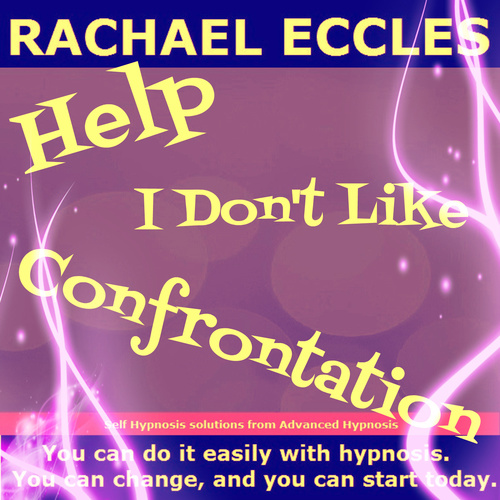 Help! I Don't Like Confrontation, hypnotherapy Self Hypnosis CD
SKU 00195CD
Product Details
Help! I Don't Like Confrontation: Don't Avoid it, When it Comes You Will Be Ready. Self Hypnosis CD, by Clinical Hypnotherapist, Rachael Eccles

This hypnosis session is designed to help you to overcome fear of confrontation so that you can communicate calmly and effectively and be assertive when the need arises. Where once you may have avoided a confrontation and later regretted not getting you point across, this can now change. You gain the courage and strength and confidence you need so that you can deal with difficult or demanding people calmly effectively confidently, and you feel so good about yourself. All you need to do is relax and listen to the recording, make sure you wont be disturbed for half an hour. As you go into a lovely deep state of relaxation your subconscious mind begins to listen and tune in to the positive suggestions, you can just let the words wash over you, you don't even need to really listen to it, yet when you awaken you find you feel positive and uplifted, more so the more you listen, the positive effects are cumulative, so try to use it as much as possible (every day if you can) for 2 - 3 weeks to gain the full benefit.

We also have another title which may be of interest, its called "Verbal Self Defense"
Save this product for later