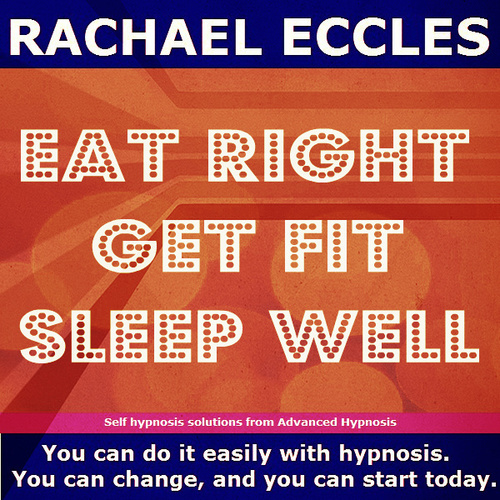 Eat Right, Get Fit, Sleep Well 2 track Hypnotherapy Self Hypnosis CD
SKU 00248CD
Product Details
Do you want to kick-start a healthier lifestyle?
Do you need a boost of motivation and focus to get you going?

This CD is designed to give you a powerful motivational boost and the mental focus to become the best you, to eat healthy food, to eat the right quantity of food, to get fit and lead a healthier lifestyle. This session when used regularly will have a powerful positive effect on your well being, your confidence and your motivation. The recording lasts around 30 minutes so it is practical to use it on a regular basis. You should start to see changes quickly, and lasting results with continued use of the CD. Ideally listen to it every day for 30 days.

Won't it feel good get that focused healthy mindset?
Won't it be great to automatically prefer healthy food, to sleep well and to choose to exercise.
Save this product for later