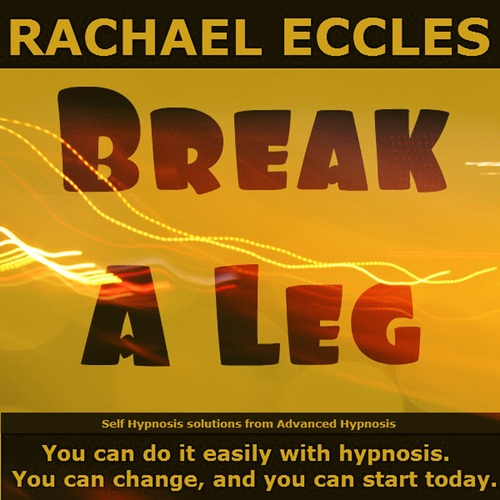 Break a Leg: Improve Performance and Overcome Stage Fright, Hypnotherapy Self Hypnosis CD
SKU 00240CD
Product Details
This self hypnosis session is designed to help you to get over the nerves and to gain focus and control so that you can perform at your best. Whether you are a musician, singer, actor whatever type of performance you do, you can do it without nerves affecting you so much, you can break through all of that and be at your best when you step into the limelight.

The session guides you into a deeply relaxed state where your subconscious mind is influenced to let go of negative, self limiting beliefs and thought patterns and make way for positive change.

Ideally, listen to this every day for 30 days and then just use it before important events. You should find even after only one or two listens that you feel more confident, free of nerves and apprehension, but do persevere as the effects are cumulative. Once you have had a couple performances free of stage fright, you know you are on the way to freedom from it and can focus all of that wasted emotional energy on your performance, enjoying it, excelling at it.
Save this product for later